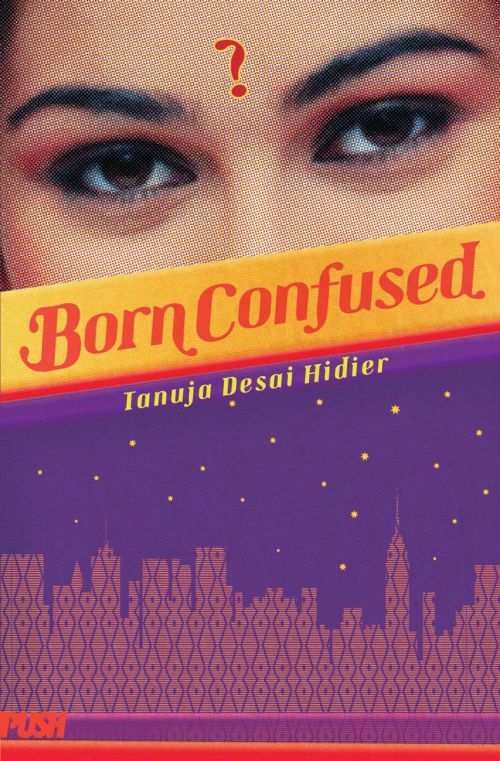 the first South Asian American coming of age/YA novel 
Born Confused is:
an Entertainment Weekly best YA novel of all time
a Publishers Weekly starred and boxed pick
a Kirkus Reviews star pick
featured in Teen Vogue (2017)
a Larry King/CNN pick of the week
an American Library Association BBYA book of the year
a BBYA top ten Popular Paperback
a Guardian (UK) Ultimate Young Adult Playlist pick
a Sunday Times (Times of London) book of the week
a Financial Times Magazine best of summer tales pick
a top 5 beach reads pick from The Observer
a BookRiot: top 28 books about growing up in America's cultural melting pot
a Paste Magazine top 8 great novels featuring South Asian protagonists
a New York Public Library Book for the Teen Age
a Chicago Public Library Best of the Best book of the year
a BCCB Blue Ribbon Fiction Prize book
Dimple Lala named a top 5 character in MEET THE AUTHORS: Mitali Perkins, Author of You Bring The Distant Near – Interview + Giveaway   
a Capitol Choices noteworthy book of year
a Bolt.com featured read
a Fire Escape book of the week
an Achuka.com star book of the week
a Cool-Reads 5-star pick
a Borders' choice
a Waterstones pick
a Books Etc. choice
a Booksellers' (UK) choice
shortlisted for the Lancashire book of year
See #BornConfused15.
---
"'Flagship' South Asian Young Adult Novel Born Confused Still Resonates After 15 Years: A decade and a half after it was first released, Born Confused continues to leave a lasting impression on its readers."
—NBC News
"Seminal."
—The Atlantic
"Life-changing."
—Teen Vogue
"The first South Asian young-adult novel, which meant so much to many people my age."
—Los Angeles Times (Best Asian-American Reads, March 2021)
"A portrait of a complex, multicultural identity… In fact, many of the questions raised in Born Confused have not been tackled by any other American narrative since… Born Confused unlocked something in us that we didn't know we needed – a hunger to hear our own stories…The legacy of [it]: it has given us permission to explore the 'ordinary' stories of our own people, which are by default extraordinary."
—FirstPost ("How One YA Novel Opened the Gates to Desi Representation in American Pop Culture", by Priya-Alika Eliyas, January 14, 2018)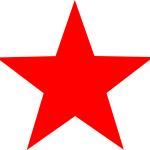 "In this enlightening first novel, [Desai] Hidier offers readers an engrossing, personal account of the Indian-American experience through the eyes of an insightful narrator…. On one level, the book explores the growing pains, rebellious phases, peer pressures, and first love experienced universally by teens. On a deeper level, it celebrates a harmonious blending of cultures as it traces one adolescent's bumpy trek towards self-actualization…. The author poetically captures the essence of her characters and the richness of seemingly insignificant moments. Absorbing and intoxicating, this book is sure to leave a lasting impression."
—Publisher's Weekly, starred & boxed review
---
"More than fifteen years old, but [Born Confused] still holds up today…Desai Hidier, a musician, weaves memory and melody into the book, offering a unique, fascinating rhythm that will keep you flipping pages."
—Barnes & Noble/BNTeen ("6 YA Books That Have Voice for Days" by Sona Charaipotra, April 24, 2017)
"I was a 20-something when I first found a book character like me: Dimple Lala, an Indian-American teenager growing up in New Jersey whose coming of age in New York City is depicted in Tanuja Desai Hidier's Born Confused. Finally discovering a book that mirrored my hyphenated American experience was life-changing, and I learned how powerful seeing one's own story reflected in the pages of a book can be. I felt valued and validated, things I had never felt reading books with white characters. Until then, the books I read hadn't represented my reality, and the message I got was that my experiences didn't matter."
—Teen Vogue ("8 Books With South Asian Characters to Read in 2017" by Pooja Makhijani, April 27, 2017)
---
"Despite a boom in literature of and about South Asia, surprisingly little has been written about people like Dimple Lala. BORN CONFUSED, told through the experiences of Dimple, is a rare and daring portrayal of immigrant teens struggling to find themselves in places that seek to define them as something else…. BORN CONFUSED gives voice to a new generation of Americans and reminds their fellow citizens to occasionally listen to it."
—USA Today
---
"BORN CONFUSED fills a void for an entire generation of young desis looking for a book that tells their story."
 —Suketu Mehta, author of Maximum City: Bombay Stories 
"Complicated, chaotic, and absolutely charming—welcome to seventeen-year-old Dimple Lala's life. In Tanuja Desai Hidier's funny but far from lightweight debut novel, BORN CONFUSED, the world of a teenager on the brink of adulthood is perfectly captured…. Think Jane Austen goes to Bollywood and you have a small taste of this exuberantly insightful look at coming to terms with identity—and sometimes listening to your parents."
—Seventeen Magazine
---
"Desai Hidier's first novel is grand in scope, gamely taking on themes such as bicultural crises, teenage angst, friendship, first love, drugs, and sexuality, without ever being moralistic or trite… The territory she traverses is completely new. Many have gone through the angst of bicultural suburban teen life—with one identity inside the home, and another outside of it—yet little has been written on the experience. After BORN CONFUSED all that may be about to change."
—India Abroad
---
"It's the careful choice of every word that marks this reading experience."
—Booklist
---
"Created a role model when there wasn't one."
—Brown Girl Magazine (top ten roundup of South Asian women for International Women's Day 2020; Tanuja included along with Mindy Kaling, Rupi Kaur, Jameela Jamil, Lilly Singh, Madame Gandhi, Deepica Mutyala, and Kavita Krishnan, as well as key historical firsts figures Noor Inayat Khan and suffragette Sophia Duleep Singh).
---
"The first-ever Indian American teen girl book: Tanuja Desai Hidier sucked me in with her hilarious situations, larger-than-life characters and unsinkable heart…. This book reads like a South Asian American version of a Jennifer Love Hewitt movie and—honestly—I have been waiting for it all my life."
—Asian Week
---
"Seventeen-year-old Dimple Lala, the main character in this inspiring novel, wishes she were as stereotypically American as her blond-haired blue-eyed friend Gwyn…. The author's well-crafted prose and vivid images show us how Dimple eventually finds beauty in her culture—and in herself."
—YM
---
"This involving story, filled with detail about the protagonist's life and background, will reward its readers. The family background and richness in cultural information add a new level to the familiar girl-meets-boy story. Teens will be rooting for Dimple and her quest to find her own place in her family and country."
—School Library Journal
---
"Finally, a book about me: [Dimple Lala's] path…will resonate with readers of all ages and ethnicities. Desai Hidier's writing style is par excellence—articulate, descriptive, and captivating. [She] creates a likeable cast of characters, chiseling both the physical and mental dispositions of each with great detail…. At its core, BORN CONFUSED is a story about a teenager who feels confused, and the story, along with the web of emotions it encompasses, is one that non-Indians will be able to relate to just as well as Indians."
—India-West
---
"Among the growing body of literature documenting the culture of desi jams, it should come as little surprise that few are as vivid, evocative, or celebratory as Desai Hidier's in BORN CONFUSED. For [Desai] Hidier this is a scene worth sharing. Which brings us to the critical bite that laces Desai Hidier's creative effort… In BORN CONFUSED, [she] takes desi cultural insularity—the tendency to see the world in black-and white us-and-them terms—to serious task. BORN CONFUSED challenges desi stereotypes about 'us' through its portraits of desi diversity."
—Anokhi Vibe
---
"Writer-musician Tanuja Desai Hidier has turned the term ABCD into 'All Born Creative Dreamers'. And she's headlining the movement of desi creativity, especially second generation Indians in America. If her novel BORN CONFUSED tuned into the desi beat with felicity, it also got critical attention, as a Larry King pick of the week. So, now, she's decided to set that novel to music and has released a companion album, WHEN WE WERE TWINS. And that doesn't satisfy her, as she's hard at work on a script to transform the book to screen."
—Mantramol
---
"Born Confused mixes typical teenaged angst with multiculturalism to create an original novel that both captures and transcends ethnic identity… Hard to put down. I read the galley on my Kindle concurrently with a new release book from one of my favorite authors, and I put aside Haruki Murakami's brilliant novel without regret to finish Born Confused… A ground-breaking novel that is still relevant a decade after its publication."
—SarahLaurence.com (Born Confused new edition 2014)
---
"Born Confused is a book about an Indian girl, yes, but it's also about friendship, about queer or cultural, family identities, and art and photography and learning to be open to the possibilities of life. It's a beautifully written book, lyrical in some places, hilarious in others, and with imagery that would look beautiful on screen with the right director."
–Refinery29 ("These Ten Young Adult Books Might Become the Next Harry Potter" by Sulagna Misra, May 23, 2015) 
---
"Born Confused's sharply delineated cross-cultural content [is] unlike much of the homogenized young adult literature I'd read before… I identified with the cultural confusion and the lack of identity Dimple found—and surfed on the heady, bright-light descriptions of the bhangra-club fusion scene, sampled the richly layered scents and sounds of South Asian culture as filtered through the lens of young America, and most of all, enjoyed the thoughtful, deep, and often silly Dimple, lining up the world in her viewfinder, doing her best to be real."
—Turning Pages, YABlogSpot (Born Confused new edition 2014)
---
"Why you'll love it: Those of us who've wondered who we are will so relate."
—Twist
---
"A terrific new voice."
—Larry King, pick of the week
"For Indians born outside the country, identity is a critical issue often articulated in a seminal book for the creative. Tanuja Desai Hidier, a former New Yorker, is the latest to join the ranks… BORN CONFUSED is drawing rapt attention."
—India Today
---
"A must-read."
—Metro (Canada)
---
"BORN CONFUSED is one of those books that makes you feel that life is beautiful, after all."
—Khabar Magazine
---
"An unusual and delightful coming-of-age story… Desai Hidier's vivid descriptions and sense of humor will hold the attention of readers, and they will cheer on Dimple."
—VOYA
---
"A luminous, charming, perceptive first novel that proves that, despite their cultural differences, teenagers are the same the world over."
—Kaylie Jones, author of A Soldier's Daughter Never Cries and Celeste Ascending 
---
"At last! A writer who's captured the swirling life of an American-born Indian teenager. BORN CONFUSED is an accessible girl-meets-boy-meets-herself tale, told with disarming honesty and sentences that loop and curve with gorgeous clarity. Desai Hidier manages to cram it all in—growing up in the New Jersey suburbs, identity politics, love, bhangra, pakoras, music, fashion, and friendship. She's got a great ear for the inner and outer thrummings of teenage life, and she can soar into word realms that are simply stunning. Desai Hidier has opened the door to a whole experience that has not been done before in young adult fiction—and she's done so with scintillating flair and energy."
— Marina Budhos, author of Ask Me No Questions, The Professor of Light, and Remix: Conversations with Immigrant Teenagers
---
"BORN CONFUSED is a rollicking coming-of-age tale that brings the particular confusions and contradictions of young Indian-Americans into a long overdue spotlight. It is a blockbuster Bollywood movie crossed with a classic, making it a New York musical in prose bursting with fresh idioms and youthful energy. Author Tanuja Desai Hidier has clearly spent many a rocking night in New York City's dance clubs and many a day in the suburbs where teenagers dream of graduating from being B&Ts (Bridge and Tunnel people) to sophisticated denizens of Manhattan. One finishes BORN CONFUSED with regret, wishing for a sequel from this fresh new talent who writes with laugh-out-loud humor, heart-twisting compassion and a great eye for the telling detail that brings characters and settings to life."
—Mira Kamdar, author of Planet India: The Turbulent Rise of the Largest Democracy and the Future of Our World and Motiba's Tattoos: A Granddaughter's Journey into Her Indian Family's Past
"An especially witty, intelligent immigrant experience novel."
—KLIATT (Born Confused review by Claire Rosser, 2002)
"Desai Hidier deftly limns the world of the modern adolescent, caught between childhood and adulthood, weighing loyalties to parents versus bonds to friends, sifting through the attractions of Indian and American culture. She captures those ambiguities in snapshot-fresh prose. With its ambitious scope and generous heart, BORN CONFUSED shows that adolescent growing pains are cultural as well as generational."
—Marie Myung-Ok Lee, author of Somebody's Daughter and Finding My Voice
---
"In Dimple Lala, Tanuja Desai Hidier has created a very lively and sympathetic character. We want to participate in her adventures. BORN CONFUSED can be enjoyed by adults and teens alike."
—Bharti Kirchner, author of Darjeeling, Shiva Dancing, and Pastries: A Novel of Desserts and Discoveries
---
"I remember reading Born Confused and thinking, "This is it! This book is about me!" It was as if my own awakenings, confusions and dreams were all wrapped into heroine Dimple Lala. Today, as an expat artist who's been laying foundations in India for the last eight years, building an independent art and culture scene from scratch, I'm so excited for the numerous ways art will undoubtedly, synchronously, imitate life–and life, art–in all their brilliance through the journey of Dimple's arrival to my now hometown in the long-awaited sequel, Bombay Blues!"
—Monica Dogra (singer, actor)
---
"Born Confused gave me that special joy of being carried away in a book… [Tanuja Desai Hidier], like Dimple, has an artist's eye and ability to share what she sees—there is an excellent description of feet. She also shares her knowledge of music, dance, photography, food, the city, and Indian family life."
—Stella Barnes, Where You Come From
---
"Tanuja Desai Hidier captures the raw vitality of New York City's club scene without missing a bhangric beat, using it as a context to explore the complexities of multicultural identity and human relationships. BORN CONFUSED's female characters and the intensity of their friendships are particularly powerful and have not often enough been explored or written about in this way. I loved the book, and was sad it was over—I want more!"
—DJ Rekha
---
'"Just as Dimple, a budding photographer, uses her camera as a key to open the world, Desai Hidier opens a door that takes the reader into an exotic world…. [She] uses a lush, intoxicating vocabulary in describing Indian-American culture, to the point of inventing verbs outright."
—Springfield Union News
---
"[A] perfect portrayal of a young American-East-Indian girl searching for her place in the U.S. of A."
—CBC "Play" (Canada)
---
"[Tanuja Desai Hidier] addresses issues faced by thousands in American society, and shows us how Dimple finds beauty in her culture as well as in herself. If you're looking for a thought-provoking, eye-opening book, then this book is for you."
—Bolt.com, featured read
---
"WOW! Using fresh metaphors and lyrical writing that dances across the page, Tanuja Desai Hidier introduces us to unforgettable Dimple Lala… BORN CONFUSED is a fairy-tale love story, a moving reflection on female friendships, a paean to the power of music and dance, and a delightful exploration of life between cultures…. Dimple's wry, astute first-person voice brings the best and worst of Indian culture into focus. BORN CONFUSED made me laugh, long for a deeper connection to my native land, and wish that this book and the whole 'South Asian scene' had been around when I was growing up."
—Mitali Perkins, The Fire Escape, book of the week
---
"BORN CONFUSED is essentially a story about a girl, her camera, and the complications of her relationships by culture. As things progress in this poetic, wistfully funny coming-of-age novel, it becomes clear there is more to Dimple than meets the eye. She is a personality you easily fall in love with; you cannot help rooting for her… It's rare to become so involved in a set of characters, to invest so much in them and feel them breathe so clearly. The voice is sharp and wry, the pace lean, the characters vulnerable, and the observations very familiar to anyone who has ever questioned themselves."
—Bookslut.com
---
"Desai Hidier's luminous prose shines a bright light on what it means to be seventeen. Heartfelt and also laugh out loud funny in places, this novel is not to be missed."
—Genrefluent.com
---
"In Tanuja Desai Hidier's BORN CONFUSED, the seventeen-year-old protagonist is a sharp and witty commentator. The youthful desi community…is depicted in loving detail and extravagant, unafraid imagery, conveying nuances of context, conundrums of naming and being named."
—PaperTigers.org
---


"I'm hooked!"
—Sugar Magazine
---


"…all new territory for ABCDS."
—Snoop Magazine
---


"A pleasantly light read."
—Desi Magazine
---
 "Tanuja Desai Hidier has been credited with creating an intellectually stimulating literary and musical multicultural landscape – capturing the hopes, questions and truths of the young diasporal experience through her Born Confused and Bombay Blues heroine, Dimple Lala."
—Libas International (from "Losing Your Map by Nishita Sharma, Volume 28 Issue 2, 2015)
---
"Both [Tanuja's] novels are wonderful multicultural efforts… Her life's job is a multifaceted arts project. Can you imagine some of your most independent and creative students doing a project around the characters, themes, symbols, music, and cultural allusions in Hidier's work? The possibilities would be undeniably joyful."
—Dr Bickmore's YA Wednesdays (Music & YA Literature feature, November 2, 2016)
---
"A new commentary on friendship love and family traditions… the novel raises complex, challenging issues… The author writes with confidence and the dream-like sequences interspaced throughout extend the story and add a creative dimension to the text. The characters are sympathetic, and I was moved by their positive attempts to resolve their different perspectives on life, culture, and relationships."
—Booksellers' Choice Book (March 1, 2003)
---
"This book should be in every school library."
—PaperTigers (Autumn 2003)
---
"A bold, new voice in adult fiction."
—Mehraab
---
"Tanuja Desai Hidier's Born Confused, Meera Syal's Anita and Me and Monica Ali's Brick Lane all feature the startling shades of red-pink familiar from Indian fabrics and Bollywood posters. Far from putting readers off, they advertise the fact that the contents will transport the reader far from the realms of sickly romance into the moral and social complexities Jane Austen would have recognised."
—The Telegraph ("Think Pink" by Amanda Craig, September 14, 2003)
"Born Confused opened the door. The door has remained open ever since. Plenty of other authors and characters have walked through that door. YA literature and the world are better places because of it. Again, not just for readers who got to see themselves in a book for the first time. But also for people like me, who got to learn much more about the lives of friends and other people around him by getting to know Dimple and her family… What's amazing about Born Confused is how it's just as alive and wondrous now as it was when it was written. Born Confused didn't just break ground—it built something long-lasting on that ground. And it's still, fifteen years later, one of the greatest joys of my editorial life to have seen it being built."
—David Levithan (Brown Girl Magazine #BornConfused15 Series)
---
BORN CONFUSED 1ST RELEASE PRESS KITS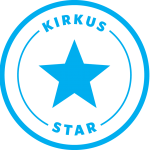 "Newcomer Desai Hidier crafts a frequently hilarious narrative whose familiar teen-quest-for-identity plot is peopled with highly distinctive and likable characters and is overlaid with a fearless and glorious sense of linguistic possibilities that (along with some idiosyncratic punctuation) seems positively Joycean…. The exuberant, almost psychedelic riffs will catch readers up in a breathtaking experience that is beyond virtually anything being published for teens today."
—Kirkus Reviews, starred & boxed review
---
"Fifteen years ago, when I was 26 years old, a YA novel helped me see my life anew. That's why we read, of course. But this was different; Born Confused was not a book that spoke to my soul as much as told from my soul. That feeling of recognition and insider status (at last!) that popped off virtually every page stays with me to this day—and is one I strive for in my own work as an author and journalist."
—Literary Hub ("On the First South Asian YA Novel: Born Confused 15 Years Later: Tanuja in conversation with Mitra Kalita, October 16, 2017)
"Beautiful, funny, and heartbreaking…Born Confused features an immediately sympathetic character in Dimple Lala." 
—Bustle.com ("10 Books About the Search for Asian-American Identity" by Swapna Krishna, January 26, 2017)
---
"Green-eyed savvy author Tanuja Desai Hidier appears anything but confused."
—The Times of India


---
"This unusual novel by an American-born writer of Indian parentage offers 400 pages of dense, purple prose; reading it is like walking through lush undergrowth…. In this rite-of-passage book, with its vivid mix of Hindu culture, youth slang, bhangra music, teen angst, South Asian politics and the New York scene, Dimple learns the importance of being what you want to be…. Romantic, absorbing, thoughtful and original, this is a book to lose yourself in."
—Sunday Times (Times of London), Book of the Week
---


"[Desai] Hidier writes with a flamboyance full of rich description, flaunting the beauty and vibrancy of the Indian culture as she weaves a spellbinding story."
---


"A stunning debut… The voice is lovely—teen-speak with a decisively Indian accent. An exhilarating read."
—The Financial Times Magazine, from the best in summer tales
---
"I picked up this novel because so many Indian-American friends who were born and raised here insisted that this book 'changed their life.' But I inhaled the story for the gorgeous richly layered writing … In turn laugh-out-loud funny and choke-on-tears poignant, it captures all the heartbreak of learning how to fit in your own skin, embrace your family with all its quirks, grow into first love and hold on to a lifelong friendship when it starts to slip away.'
—The Chicago Tribune ('Celebrating the Indian-American Experience: 5 books to explore during Diwali season' by Sonali Dev, November 19, 2015)
---
"The first YA to feature a South Asian American heroine, so it's both groundbreaking and delightful… Hidier's incandescent prose guides the reader through this sprawling but compulsively readable novel."
—Sugarscape ('Top 10 Coming of Age Novels That Everyone Should Read' by Alison Umminger, June 1, 2016)
---
"I could see this as a TV show that I would watch the heck out of."
—Bookriot ("7 YA Books I Need to See at the Movies or on TV" by Christina Vortia, November 5, 2016)
---
"Humor and swoons…and ten years after this entertaining book was released, Hidier published sequel Bombay Blues to continue Dimple's adventures."
—Paste Magazine ("The 30 Best Young Adult Books of All Time" by Eric Smith, October 20, 2016)
---
"I've never quite seen my experience on the page. The closest I've come to this day, is Dimple Lala in Tanuja Desai Hidier's Born Confused."
—Barnes & Noble (Sona Charaipotra, for '11 YA Authors Discuss the Role of Faith in Their Lives' by Michael Waters, July 18, 2016)
---
"One of the best YA novels out there, period, and a great introduction to South Asian culture through a memorable heroine. Plus, now there's a great sequel in Bombay Blues to continue Dimple's story."
—Bookriot ("South Asian YA: 5 Titles to Read", by Swapna Krishna, October 17, 2014)
"A love story about self-acceptance… [Desai] Hidier has painted a beautiful and extremely detailed picture of an Indian girl's journey. Dimple's voice is both vulnerable and poetic, and it's hard not to find yourself in her story."
—Jugni Style ("3 Coming-of-Age Stories for South Asian Teen Girls" by Nimrita Parmar, September 2, 2014)
---
---
"This book should be read by all teens who are struggling with their identities and upbringings."
—TeenReads.com
---
"An incredible twist on a culture-clash novel."
—Bustle.com 
---
"A heartwarming slice of young adult fiction."
—Wired Magazine
"Born Confused created a space for writers like me and characters like mine and showed me just how powerful a story can be. How it can save someone."
—SJ Sindu, Marriage of a Thousand Lies (Brown Girl Magazine #BornConfused15 Series)
"Born Confused opened my eyes to the world of the possible… Without [Desai] Hidier blazing the path forward, I may never have taken that first step on my journey to publication. There simply were no Desi girls in young adult novels. If Jhumpa Lahiri allowed me to see myself, for the first time on the page, Hidier compelled me to find my own voice and make that page my own."
—Samira Ahmed, Love, Hate, and Other Filters (Brown Girl Magazine #BornConfused15 Series)
"The flagship for South Asian young adult novels."
—Sandhya Menon, When Dimple Met Rishi
"Mindy Kaling as Mindy in TV show THE MINDY PROJECT, Aziz Ansari as Tom Haverford in the TV show PARKS AND RECREATION, Kunal Nayyar as Rajesh Ramayan "Raj" Koothrappali, Ph.D in the TV show THE BIG BANG THEORY, Naseeruddin Shah as Lalit Verma in the movie MONSOON WEDDING, and Dimple Lala in BORN CONFUSED by Tanuja Desai Hidier."
—Mitali Perkins, You Bring the Distant Near (longlisted for the National Book Award), on her top 5 Indian-American characters, for Meet the Authors
"The first book I ever read that was by and about a woman of colour. I recommend [it] for all ages with an interest in intersectionality."
—The Silhouette
---
"Both [Born Confused and Bombay Blues] are fantastic fever dreams of books, with deep, funny characterization and tons of heart." 
—Friend of Dorothy Wilde  ("Spotlight: On the Side: Kavita from Born Confused and Bombay Blues", December 2016)
---
"Attention South Asian writers: listen up and follow Tanuja Desai Hidier's lead… While there have been a few South Asian writers who have focused on the conflicted emotions and lives of teens (Rachna Gilmore, Anita Desai), none have yet to do so with a voice so thoroughly modern and focused on the society in which kids of every stripe struggle to survive….[Desai] Hidier bravely and with innovation covers issues not often seen in South Asian literature of this genre: a failed romance, the homosexuality of a family member, the befriending of a transvestite, mild drug use, depression, and sex, and to the author's credit, not one scene gratuitous or exploitative."
—IndiaCurrents.com
---
"Don't let the title on the cover confuse you. Tanuja Desai Hidier's BORN CONFUSED really elucidates… The book also captures with dexterity the underground desi music scene, same-sex love issues, and basically moments of growing up."
—MyBindi.com
---
"…light and refreshing. Tanuja created an excellent atmosphere and masterfully drew her readers into the very heart of her book."
—Sulekha.com, recommended read
---
"This talented singing and writing sensation [Desai Hidier] is breaking new ground…BORN CONFUSED is a melting pot that is as much Indian as American as Chinese or Dominican, for that matter…a cross-cultural blockbuster that looks at forging identity in a new generation."
—Lokvani.com
---
"A rollicking read that can be repeated again and again."
—Diaryland.com
---
"This comedy-drama plays itself out against a backdrop fizzing with cultural and linguistic excitement, for a one-of-a-kind reading experience."
—Southern Maine Library District, Cream of the Crop pick
---
"A romantic comedy, at once hilarious and poignant, about the pleasures and pitfalls of family, friendship, and love."
—Capitol Choices, a noteworthy book of the year 


---
"Fans of Bend It Like Beckham will have many happy hours with Tanuja Desai Hidier's BORN CONFUSED. Dimple is a clever, funny Asian Cinderella in the shadow of her best friend."
—The Times (London; "From From Pop-ups to Pullman")
---
Our Wishlist to Santa 

"There are some glorious moments in this long lush tale about a girl from an Indian family growing up in New York. The energy and sometimes the cadence hearken back to Kerouac, but the cultural and emotional confusion felt by the lead character is utterly contemporary."
—Achuka.com, star book of the week


---
"A fabulously free-flowing coming-of-age story… [Desai] Hidier writes in an infectiously energetic style…and her editor's willingness to pass by verbal oddities such as 'I could feel my blackheads biggen' is to be applauded."
—The Scotsman; also in Michael Thorn's pick of the year's finest teen fiction
---
"BORN CONFUSED unspools migrant's pain, joy: Like her own persona, Tanuja Desai Hidier's first novel BORN CONFUSED is a vivid and colorful portrayal of the experiences of an Indian-American. Explosive in places, the story in fact showcases most young Indians who are now being recognized increasingly in America as possessing a distinct personality and having the ability to create their own place in the country's future…. At a time when the West is celebrating the Indian boom, BORN CONFUSED reflects a glorious blend of diverse cultures and a teenager's journey towards self-actualization… Poetic and lyrical in many parts, the novel reflects its author's talent as a songwriter."
—HindustanTimes.com


---
"Allowing yourself to be enveloped in the "ever-weaving tapestry of sitar and snare and cachunking key" spun by Indian-American Tanuja Desai Hidier in this award-winning debut novel is a heady experience. Writing in New York's answer to valley-girl speak, Desai Hidier plonks the reader into an anthropologically fascinating milieu in which joyful New York girlie meets basement bhangra…. What emerges is more like Arundhati Roy's densely poetic writing style than that of fellow Indian-American writer Jhumpa Lahiri, who charts the territory in a sparser, more sober and elliptical way. Writing her way through swathes of saris and Bharat Natyam dancing, Desai Hidier's baroque, ebullient voice is big, and ultimately, her own…. It is hard to put the book down until the last page has been turned… A delightful read for teens and for anyone interested in that cultural hybrid that involves Bombay, NYC, the groovy bhangra scene and the pursuit of the Jeevansaathi (soulmate in Hindi)."
—Sunday Business Post (Ireland)


---
"BORN CONFUSED starts with a hint of Salman Rushdie… adds a dash of James Joyce… and doesn't let go from there. Tanuja Desai Hidier has fused together all the cultural experiences of an Indian-American teenage girl as smoothly as bhangra DJs mix their tracks to create literary chick-lit that will appeal to older adults as much as young ones…. The universal mix of identity, friendship, falling in love, understanding your parents, and having a brilliant night out on the dance floor will seduce readers here [in the UK] to want more from [Desai] Hidier (and as she's currently living in London they may just get it…)."
—Write Away!
---
"BORN CONFUSED is an exuberant, witty, stylish novel…there's verbal energy in every scene, a show-off's relish for language, a delight in the ridiculous and an affection for the characters that can't help but engage the reader."
—TES
---
"BORN CONFUSED gave me that special joy of being carried away in a book…a leisurely, wide-ranging story kept taut by the drama of a friendship."
—Armadillo


---
"BORN CONFUSED is a detailed and generous picture of the US Indian community—surprisingly close to that of the British-based one in many ways—and the way Indian culture is both enduring, adapting and influencing its new milieux, in this case the world's currently most consciously powerful country. This makes it, in its own way, a book of record."
—Asian Voice

---

"BORN CONFUSED's angsty and lovably precocious heroine Dimple is the voice of a thousand East-West South Asians growing up in dual identities. An inspired observation of and homage to the American New York 'desi scene', the book draws together the vitality of the burgeoning Asian club scene, high school teenage anguish and hybrid culture, vividly employing personality, humor and an energetic rhythm as vigorous as Tanuja's own speech patterns. She writes like she speaks, gushing… like the book which, intertwining color into each sentence, weaves fresh enlivened idiomatic prose into a rite of passage snapshot of a summer of love."
—Libas International
---


"…throws light on a teenager—any teenager—wanting to be grown up in a world seemingly crowded with confident grown-ups."
—Business Standard (New Delhi)
---


"Seriously cool."
—The Tribune (New Delhi)
---
"The blue-eyed girl of Indian origin [Desai Hidier] is dazzling London and New York."
—Sun (India)
---
"Desai Hidier writes with colour, wit, and a genuine passion for photography and music which makes BORN CONFUSED entertaining fare for a lazy afternoon."
—Outlook (New Delhi)
---
"Chirpy, pacy and good-humoured, BORN CONFUSED is a good way to spend an adolescent afternoon."
—Business World (Mumbai)
---
"BORN CONFUSED is a fun read and, despite the protagonist being in teenage pre-university limbo, will go down well with a variety of audiences. Tanuja Desai Hidier has done an excellent job of portraying, as well as explaining, cultural quirks NRIs (Non-Resident Indians) exhibit, which may lend insight to non-South Asian readers whilst for sure sparking nudge-nudge/wink-wink giggles amongst ABCDs and other NRIs alike."
—IndianElectronica.com
---


"A fabulous book with a great heroine."
—Children's Book News, Ireland
---
"Thought-provoking subject matter…sensitively written."
—BarfiCulture
---
"Why is [BORN CONFUSED] being reviewed here? Because it's actually quite good."
—iDJ Magazine
---


"BORN CONFUSED might sound like another romance, but actually it is much deeper than that….The author paints a beautiful, colorful picture with words, of love, culture and discovering who you are. I couldn't put it down… This book is totally different from anything I have read before and I would recommend it to anyone looking for a good book."
—Cool-Reads, 5 out of 5 stars


---
"Fascinating, fresh insights about belonging in a culture that's open yet appears inaccessible."
—Far Eastern Economic Review, holiday fiction special 


---
"Rated: BORN CONFUSED."
—The Eastern Eye


---
"There have been many coming of age stories before…but never one centred on the Asian American community and culture."
—Publishing News
---
"An especially witty, intelligent immigrant experience novel."
—KLIATT (Born Confused review by Claire Rosser, 2002)


"The cultural confusion felt by Dimple is completely contemporary."
—Young Jains


---
"As far as debut novels go, Tanuja Desai Hidier's first literary offering could not have made a better entrance onto the world stage of international writing. And what is more she has tackled the neo-popular subject of young confused American Desis with aplomb and a fresh, new perspective."
—Asian Voice, from the "American Born Creative Desi" feature on Tanuja
---
"This debut novel by Tanuja Desai Hidier is my first recommended read for this month. BORN CONFUSED is a new commentary on friendship, love, and family traditions…This novel raises complex, challenging issues… The author writes with confidence and the dream-like sequences interspaced throughout extend the story and add a creative dimension to the text. The characters are sympathetic, and I was moved by their positive attempts to resolve their different perspectives on life, culture, and relationships."
—Bookseller, from Booksellers' Choice panelists' selection of the best titles for June
---
"Born Confused is a star-spangled novel … If it could talk it would warn of bolder New York lights, thundering bhangra beats and high-fusion energy that skillfully hide behind its chunky chapters, ready to stomp deafening drumbeat thoughts into the unsuspecting reader's mind. Who would think a seventeen-year-old's summer romance could burst at the seams with such colour and sparkle? … [Heroine] Dimple swims to shore with sharply drawn breaths, though the tide of conflicting emotions rising and sinking with electrifying pace. Tanuja highlights new streams of thought in achieving a triumphant individualism. A subtle and wry humour peppers clever insights into the characters' emotions … Born Confused doubles up as universal teenage diary, acutely measuring sharp adolescent pain. You'll definitely recall special schoolgirl friendships and that fading tender crush. A little Bombay dreaming thrown in won't hurt. For a long while after putting the book down, I was seventeen again."
—Vida! Magazine (Malaysia): "The Colour Purple" feature/review by Susan Abraham
---
"BORN CONFUSED follows the story of a South Asian teenager's life in America, and, with the current fascination for all things Indian and crosscultural, is published with very good timing… Anita Rau Badami for a younger audience."
—Bookseller Buyers Guide
---
"An intriguing story that kept me wanting more… If you were a fan of Born Confused, I highly recommend picking up Bombay Blues with a copy of Tanuja's accompanying album Bombay Spleen. And if you haven't read Born Confused yet, order both books, because I know young South Asian American women can attest to how meaningful the book was and is to our growing up years."
—Brown Girl Magazine
---
"If you haven't read Born Confused yet, it's time you got on it. A great coming-of-age story about high school student Dimple Lala, a first generation Indian-American girl trying to balance her family life, romantic relationships, and her best friend, while accepting her body image and fostering her passion for photography. Whew!"
–The Motley News (Born Confused new edition)
---
"Hidier's debut novel Born Confused made waves across the globe… Hidier awakened a new generation that was invisible—instructing them to speak, to be heard, to be seen."
–Global Fashion Flare (Born Confused new edition)
---
"It is only after an immigrant community finds its basis and identity that its creative voices start to write plays, novels, short stories and finally make films. That explains why for a while we did not have our Joy Luck Club, and Chan is Missing and Dim Sum – director Wayne Wang's classic indie Chinese American films from the 1980s. But times have changed and [Jhumpa] Lahiri, Bharati Mukherjee, Tanuja Desai Hidier and Chitra Divakaruni Banerjee have all explored the Indian immigration experiences in the US with much depth and nuance…"
—Mumbai Mirror (from "Moving on from the ABCD Mindset" by Aseem Chhabra, October 16, 2011)