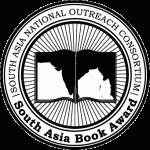 Winner of the 2015 South Asia Book Award
"The dense, chaotic, yet lyrical pulse of daily life in Bombay collides with the dissonant, hip-hop sensibility of affluent, urban Indian youth in this story of Dimple, a young Indian-American woman's journey of self-discovery."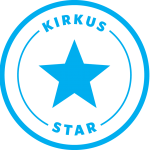 Kirkus Reviews, starred review
"Dense, lyrical, full of neologic portmanteaus and wordplay: This is a prose-poem meditation on love, family and homecoming …
A journey worth making."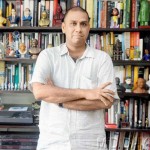 Naresh Fernandes, author of Taj Mahal Foxtrot: The Story of Bombay's Jazz Age and City Adrift: A Short Biography of Bombay
"Living between and betwixt worlds isn't easy. Writing about it, even less so. That's what makes Tanuja Desai Hidier's Bombay Blues such a special book. Suspended between New York and a new Mumbai, she croons out the big questions without being ponderous, she mashes in the small, revealing details without being trite. It's the Bombay blues with an electronica underbeat. There's a groove for everybody in this mix."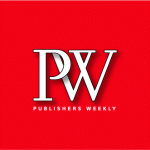 Publishers Weekly
"[A] lovingly detailed homage to Bombay… Once again, [Desai] Hidier delivers an immersive blend of introspection, external drama, and lyricism"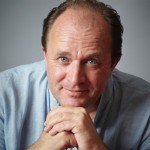 William Dalrymple
"Light blue touchpaper and retire: Bombay Blues crackles and burns like a fuse of gunpowder as Tanuja Desai Hidier again takes the coming of age novel to diasporic places it's never been before."
Zachary Lazar
Author / I Pity the Poor Immigrant & Sway
"Tanuja Desai Hidier is a cosmopolitan bringer of joy. With unflagging inventiveness, she makes literature that has the glamour of rock and roll, and rock and roll that has the richness of literature. Both her novel Bombay Blues and its companion album Bombay Spleen are irresistible, a totality through which Desai Hidier is making literature new again, and newly exciting."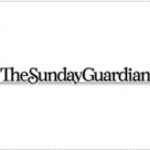 The Sunday Guardian (Cover Story)
"Chock-a-block with musical references as well as linguistic leaps of faith that only a musician could have pulled off."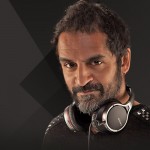 Karsh Kale (musician, producer)
"From NYC to Bombay/Mumbai: Tanuja has masterfully created a landscape for her characters to navigate identity through art, music and relationships. Happy to see the return of my Born Confused namesake--the fictitious tabla-playing character of Karsh. People from all walks will find resonance in Bombay Blues as it addresses the evolution of cultures and the immigrant experience in a wonderfully lyrical manner."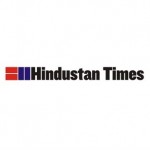 Hindustan Times (Brunch Magazine feature)
"…teeming with energy and music…a chronicle of Bombay cool."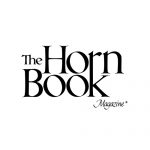 Horn Book
"Deeply engaging."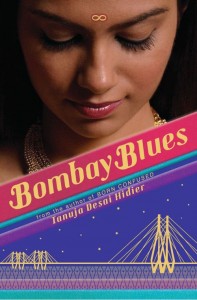 HAPPY 15TH BIRTHDAY DIMPLE LALA/BORN CONFUSED! Author/singer-songwriter and "booktrack" innovator Tanuja Desai Hidier broke new ground in 2002 with her literary debut Born Confused, the first-ever South Asian American coming-of- age novel. Born Confused—recently hailed by both Rolling Stone Magazine and Entertainment Weekly as one of the greatest YA novels of all time (on lists including such classics as To Kill a Mockingbird, The Catcher in the Rye, Huckleberry Finn, A Tree Grows In Brooklyn, the Harry Potter series, and Little Women)—gave voice to a new multicultural generation.
Recipient of the 2015 South Asia Book Award, crossover/adult sequel Bombay Blues sees heroine Dimple Lala journey from NYC to India, all the while navigating the boundaries between adulthood and adolescence, tradition and the modern, the self and the other. Set against the backdrop of Mumbai's contemporary indie music and arts scene, Bombay Blues continues to explore everything this diasporic generation faces today with a heady mix of uncertainty and determination, despair and inspiration, haunting loss and revelatory love… as the metropolis of her motherland becomes Dimple's challenging muse and partner on a journey into the unmapped—and unexpected.
Now nineteen years old, Dimple Lala thought that growing up would give her all the answers, but instead she has more questions than ever. Her boyfriend is distant, her classmates are predictable, and a blue mood has settled around the edges of everything she does. It's time for a change, and a change is just what Dimple is going to get — of scenery, of cultures, of mind. She thinks she's heading to Bombay for a family wedding — but really she is plunging into the unexpected, the unmapped, and the uncontrollable. The land of her parents and ancestors has a lot to reveal to her: for every choice we make can crescendo into a journey, every ending can turn into a beginning, and each person we meet can show us something new about ourselves.
Tanuja has also released a 'booktrack' album of her original songs based on the novel: Bombay Spleen. Tanuja's ode-to-Bombay "Heptanesia" music video now airing on MTV Indies!
Bombay Blues is the winner of the 2015 South Asia Book Award.
Buy the Book
Bombay Blues (and the new edition of Born Confused) and Bombay Spleen launched in the USA in August 2014 with Tanuja's appearance at the National Book Festival in Washington, D.C. (co-chaired by President and First Lady Obama) and (le) Poisson Rouge with DJ Rekha & Atom Fellows in NYC, and in India in January 2015 with her appearance on both the book and music stages at the Zee/Jaipur Literature Festival. The official book/album release party in Bombay was a Mumbai Mirror pick of the day.
Bombay Blues by Tanuja Desai Hidier
USA Publication Date: August 26, 2014
Push/Scholastic: ISBN: 978-0-545-38478-0
India Release: January 21, 2015
Scholastic: ISBN: 978-93-5103-375-2
Press enquiries / Events bookings: ABCreativeD@ThisIsTanuja.com
Scholastic USA: Charisse Meloto, cmeloto@scholastic.com | +1 212-389-3785
Scholastic INDIA: Shantanu Duttagupta, sduttagupta@scholastic.co.in | +91 981-077-9837