The first ever South Asian American coming-of-age / YA novel (as well as the first to feature LGBTQ+ characters in this realm) turns 15 this year, as does Born Confused and sequel Bombay Blues heroine Dimple Lala.
 #hbdDimple #BornConfused15 #DimpleLalathe1st
"Life-changing."
—Teen Vogue
"'Flagship' South Asian Young Adult Novel Born Confused Still Resonates After 15 Years: A decade and a half after it was first released, Born Confused continues to leave a lasting impression on its readers."
—NBC News
"More than fifteen years old, but [Born Confused] still holds up today…unique."
—Barnes & Noble/BNTeen
"Born Confused created a space for writers like me and characters like mine and showed me just how powerful a story can be. How it can save someone."
—SJ Sindu, Marriage of a Thousand Lies
"Born Confused opened my eyes to the world of the possible… Without [Desai] Hidier blazing the path forward, I may never have taken that first step on my journey to publication. There simply were no Desi girls in young adult novels. If Jhumpa Lahiri allowed me to see myself, for the first time on the page, Hidier compelled me to find my own voice and make that page my own."
—Samira Ahmed, Love, Hate, and Other Filters
"Mindy Kaling as Mindy in TV show THE MINDY PROJECT, Aziz Ansari as Tom Haverford in the TV show PARKS AND RECREATION, Kunal Nayyar as Rajesh Ramayan "Raj" Koothrappali, Ph.D in the TV show THE BIG BANG THEORY, Naseeruddin Shah as Lalit Verma in the movie MONSOON WEDDING, and Dimple Lala in BORN CONFUSED by Tanuja Desai Hidier."
—Mitali Perkins, You Bring the Distant Near (longlisted for the National Book Award), on her top 5 Indian-American characters, for Meet the Authors
"The flagship for South Asian young adult novels."
—Sandhya Menon, When Dimple Met Rishi
"Born Confused opened the door. The door has remained open ever since. Plenty of other authors and characters have walked through that door. YA literature and the world are better places because of it. Again, not just for readers who got to see themselves in a book for the first time. But also for people like me, who got to learn much more about the lives of friends and other people around him by getting to know Dimple and her family… What's amazing about Born Confused is how it's just as alive and wondrous now as it was when it was written. Born Confused didn't just break ground—it built something long-lasting on that ground. And it's still, fifteen years later, one of the greatest joys of my editorial life to have seen it being built."
—David Levithan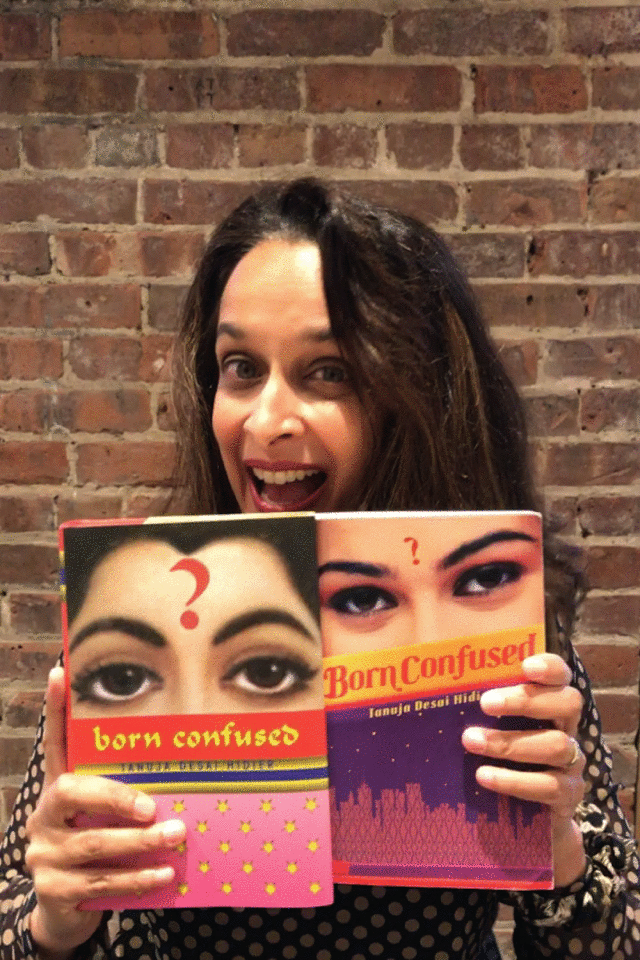 I guess the whole mess started around my birthday. Amendment: my first birthday. I was born turned around, and apparently was holding my head in my hand in such a way that resulted in twelve treacherous hours of painful labor for my mother to eject me.
My mom said she imagined I was trying to sort out some great philosophical quandary, like Rodin's Thinker sculpture that she had seen on a trip to Paris in another lifetime. But I think that was just a polite way of saying I looked like I didn't get it. Born backwards and clueless. In other words, born confused.
So I came out the wrong way. And have been getting it all wrong ever since. I wished there was a way to go back and start over. But as my mother says, you can't step in the same river twice.