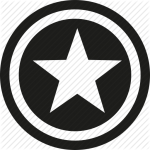 Publishers Weekly, starred review
"Absorbing and intoxicating … sure to leave a lasting impression"
USA Today
"Compelling and witty … gives voice to a new generation of Americans.
A rare and daring portrayal"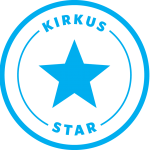 Kirkus Reviews, starred review
"A breathtaking experience"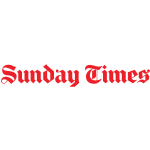 Sunday Times (Times of London), Book of the Week
"Romantic, absorbing, thoughtful and original, this is a book to lose yourself in."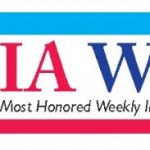 India-West
"Finally, a book about me: [Heroine] Dimple Lala's path will resonate with readers of all ages and ethnicities."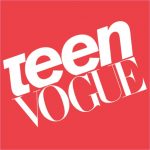 Teen Vogue
"Life-changing."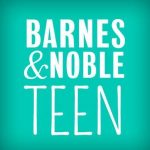 Barnes & Noble / BNTeen
"More than fifteen years old, but [Born Confused] still holds up today ... unique."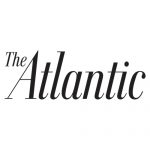 The Atlantic
"Seminal."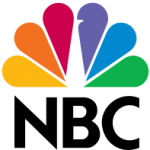 NBC
"'Flagship' South Asian Young Adult Novel Born Confused Still Resonates After 15 Years: A decade and a half after it was first released, Born Confused continues to leave a lasting impression on its readers."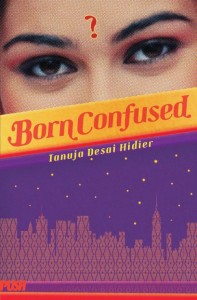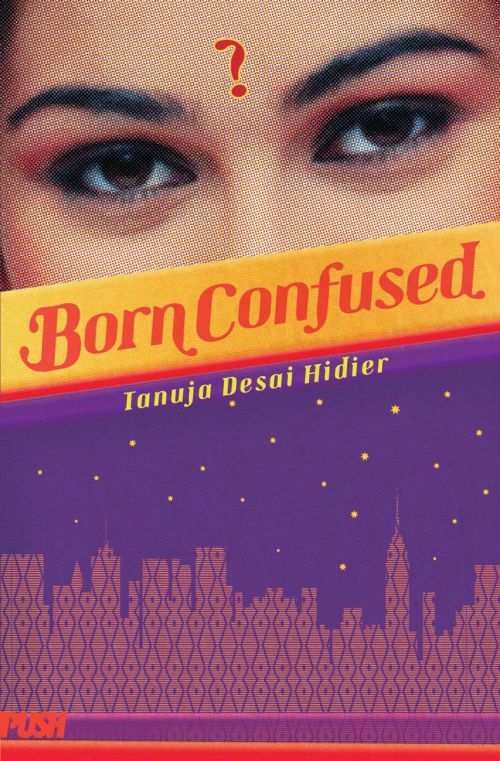 HAPPY 15TH BIRTHDAY DIMPLE LALA/BORN CONFUSED!
Tanuja Desai Hidier broke new ground in 2002 with her literary debut Born Confused — the first ever South Asian American coming-of-age/YA story. Hailed by Entertainment Weekly, Rolling Stone Magazine, and Paste Magazine as one of the best young adult novels of all time (on lists including such classics as To Kill a Mockingbird, The Catcher in the Rye, Huckleberry Finn, A Tree Grows In Brooklyn, the Harry Potter series, and Little Women), and this year, included in Best Asian-American Books in both the Los Angeles Times and the New York Public Library's Recommended Reads, Born Confused gave voice to a new multicultural generation. Born Confused was also named an American Library Association Best Book for Young Adults (and is still on its top ten Popular Paperbacks list), a Kirkus Reviews star pick, a Publishers Weekly boxed and starred pick, a Larry King / CNN pick of the week, a Sunday Times (Times of London) book of the week, a Financial Times Magazine (FT London) best summer tales pick, a Refinery29 top 10 pick for 'the next Harry Potter' novels to turn into films, a Barnes&Noble Top 6 YA Books That Have Voice for Days, a Bookriot top 7 YA novels to turn to film/a TV series, an NPR Weekend Edition Sunday summer reading series pick, a Sugarscape Top 10 pick, and received the APALA Children and YA Honor Award. The novel was recently featured in Teen Vogue ("life-changing"), The Atlantic ("seminal"), NBC News ("'Flagship' South Asian Young Adult Novel 'Born Confused' still resonates after 15 years…a decade and a half after it was first released, continuing to leave a lasting impression on its readers"), Literary Hub ("On the First South Asian YA Novel"), and FirstPost ("How One YA Novel Opened the Gates to Desi Representation in American Pop Culture"). Tanuja was selected this year to be a Good Morning America Inspiration List headliner for ABC's network-wide project for Asian American and Pacific Islander Heritage Month 2021 and in 2020 was included ("for creating a role model when there wasn't one") in the Brown Girl Magazine top ten roundup of South Asian women for International Women's Day 2020 along with Mindy Kaling, Rupi Kaur, Jameela Jamil, Lilly Singh, Madame Gandhi, Deepica Mutyala, and Kavita Krishnan, as well as key historical firsts figures Noor Inayat Khan and suffragette Sophia Duleep Singh). 
In celebration of the novel's 15th anniversary, and the 15th real-time birthday of Born Confused and Bombay Blues protagonist Dimple Lala, Brown Girl Magazine launched #BORNCONFUSED15, an ongoing series of tributes by authors/writers for whom the book played a critical role in their own writing journey.
The screen adaptation of the DIMPLE LALA/BORN CONFUSED series is currently in development.
Set largely in the context of New York City's Bhangra / Asian Underground club scene, Born Confused follows Indian-American heroine Dimple Lala through a summer that turns her world on its head.
Dimple Lala doesn't know what to think. She's spent her whole life resisting her parents' traditions. But now she's turning seventeen and things are more complicated than ever. She's still recovering from a year-old break-up and her best friend isn't around the way she used to be. Then, to make matters worse, her parents arrange for her to meet a "suitable boy." Of course, it doesn't go well … until Dimple goes to a club and finds him spinning a magical web of words and music. Suddenly the suitable boy is suitable because of his sheer unsuitability. Complications ensue.

This is a story about finding yourself, finding your friends, finding love, and finding your culture — sometimes where you least expect it.
The heart of Born Confused is about learning how to bring two cultures together without falling apart yourself in the process. (The book takes its title from ABCD, or American Born Confused Desi, a term used to describe these second and third generation South Asians who are supposedly "confused" about where their roots lie—and on one level is a journey towards clarity, turning that C for Confused into a C for Creative).
Born Confused has been translated into Swedish, Norwegian, Finnish, Italian, German, and various South Asian languages. The book is included in numerous university and high school curriculums worldwide and was exhibited at the Queens Museum of Art as part of the Her Stories: Fifteen Years of the South Asian Women's Creative Collective exhibition. The audiobook is available through Blackstone Audio, and Tanuja has adapted the novel into a screenplay.
When We Were Twins, Desai Hidier's album of original songs based on Born Confused, was featured in Wired Magazine for being the first-ever "booktrack" Wired deemed it "… reminiscent of Alanis Morissette … [the music] reflects the clash of styles, sounds, and influences inherent to cultural assimilation and urban living".
Tanuja's award-winning sequel Bombay Blues and accompanying album Bombay Spleen are out now.
Bombay Blues (and the new edition of Born Confused) and Bombay Spleen launched in the USA in August 2014 with Tanuja's presentation at the National Book Festival in Washington, D.C., followed by the official book/album release party at NYC's (le) Poisson Rouge. The books and album released in India in January 2015 with Tanuja's appearance on both the book and music stages at the Zee/Jaipur Literature Festival. The official Bombay Blues book/album release party (presented by The Solo Session and connecting music, art, literature) was held at Café Zoe in Mumbai on January 29, 2015, and was a Mumbai Mirror pick of the day.
Buy the Book
Now available at Bombay Blues Bandra hotspots Kulture Shop & the Bagel Shop!
Born Confused by Tanuja Desai Hidier
USA Reprint Edition Publication Date: April 29, 2014
(original release October 1, 2002)
Push/Scholastic:
ISBN-10: 0545664519
ISBN-13: 978-0545664516
India Release: January 21, 2015
Scholastic: ISBN: 978-93-5103-374-5
Press enquiries / Events bookings: ABCreativeD@ThisIsTanuja.com
Scholastic USA: Charisse Meloto, cmeloto@scholastic.com | +1 212-389-3785
Scholastic INDIA: Shantanu Duttagupta, sduttagupta@scholastic.co.in | +91 981-077-9837