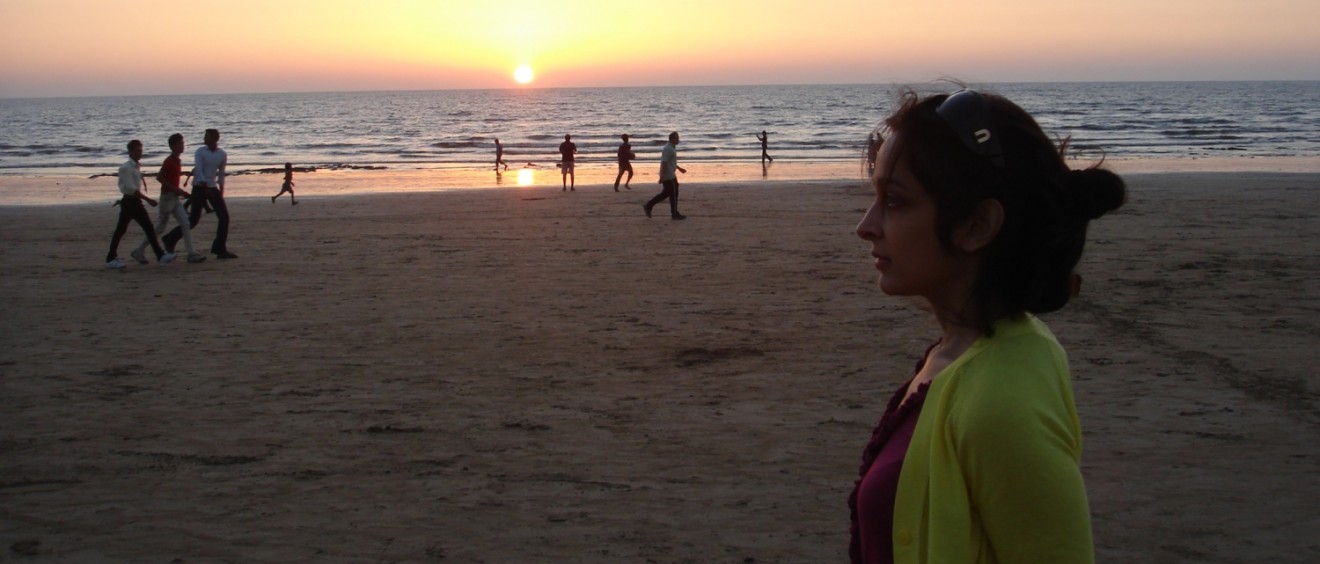 Kirkus Reviews Interview / Feature
Originally appeared as an Interview with Jessie C. Grearson in Kirkus
Kirkus Reviews says Tanuja Desai Hidier "quietly revolutionized" young adult literature with her literary debut, Born Confused (2002), a South Asian American coming-of-age story voiced by 17-year-old Dimple Lala. Hidier's sequel Bombay Blues transports Dimple, now two years older, to modern-day Bombay for a family wedding, in a story that Kirkus calls, in a starred review, a "prose-poem meditation on love, family and homecoming."
Hidier had intended to continue the story of Dimple and her friend Gwyn in New York City, but says it became "abundantly clear that the next point of exploration for Dimple (and me) should be Bombay: the birth city of my mother and…that of my parents' courtship," a place she says she "barely knew." By then she'd had her own two daughters, and becoming a parent "crystallized" her desire to learn this part of her family's history.
"I longed to forge a tangible connection to this metropolis of myth and memory—to write my way towards, and hopefully into, it," she explains. So she traveled to Bombay in 2011. On her first full day there, she says she stood on Juhu Beach with her father, the site of his "once-upon-a-time strolls with my then-saried mother. I had a very quiet joyful moment where I sankalped (cast my wish): I made a vow to myself to just be open to whatever adventure…lay ahead of me, to have faith in that openness…and that wonderful, unimaginable things would be imagined, and in so being, would occur."
That openness is expressed in an imaginative, inventive writing style; Bombay Blues brims with musicality and lyrical prose that is ready to be heard, not just read. This quality will not surprise fans who know that Hidier is not just an author but also a singer/songwriter, now based in London. In fact, she's created another art form, musical "booktracks," companions for each of her novels. Music, she explains, is both "another form of storytelling" and such an inextricable part of her writing process "that the music and prose are one space and place" for her.
Hidier seems drawn to places of blurred boundaries—whether between cultures or creative disciplines like writing and music. But this, she believes, is, in fact, where we all live. "It's less a matter of its being two spaces with a blurred boundary; more like it's always one space upon which that border is the imposed element—sometimes useful, sometimes detrimental. Culturally, this was the idea I explored in Born Confused: that that neither-here-nor-there space (Indian? American?) is in fact a You Are Here—an identity in its own right."
Such spaces are rich with creative potential—but they take time to explore. "I did feel a sense of 'slowness' during the process, which was very different from the 'rush' that accompanied me during the nine (pre-motherhood months) it took to write Born Confused. But Bombay Blues was a very different sort of project, and required this kind of underwater feel." In any case, she adds, "you can't rush your story, prose or musical. And in a culture that seems to be increasingly about speed, fast, quick fix, insta, I don't mind at all the idea of taking time—a slower … approach—towards discovering and expressing an idea."
Jessie C. Grearson is a freelance writer and writing teacher living in Falmouth, Maine. She is a graduate of The Iowa Writers' Workshop.
Photo Credit: Dhiroobhai C. Desai